TBA Is Going to Israel!
For more information, scan the QR code above or go to:
"Shekelvestors"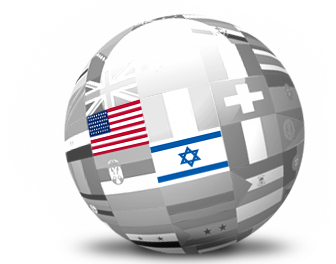 The Club aims to establish new connections between our community and the State of Israel through research and investment in Israeli companies.
And we try to make a few "shekels" for Club members as well!
Club is open to new members and meets monthly on the second Wednesday of the month.
Next meeting:
email: IsraelCommittee@tba-ny.org if you are interested in participating or to request more information.
Israel Committee
The Mission of Temple Beth Abraham's Israel Committee is to foster a connection to, and love of, Eretz Yisrael and Medinat Yisrael: the land of Israel and the independent, democratic State of Israel. The Committee promotes the State of Israel as a vital component of our identity as American Jews and advocates for the civil and religious rights of all of its citizens.
The goals of the Israel Committee are to foster a connection to, and love of, Israel through:
• educational programs;
• Religious School education and life-long learning programming;
• cultural programs;
• travel to Israel;
• promotion of ARZA membership;
• support of Israeli companies and merchants.
The chair of the Israel Committee is Marla Peers, IsraelCommittee@tba-ny.org
Thu, September 28 2023 13 Tishrei 5784